Blue Bengals

The Blue Bengal is rare and gaining popularity. It is not currently recognized in the show ring, but currently being shown in the New Trait class
hoping to gain recognition which I'm sure will happen soon. They are a gorgeous soft grey blue coloring with a light background with peachy overtones.
They are very absolutely gorgeous and we hope to have litters of blue bengals soon.
Our blue stud
Mariebengal Platinum Blue of Spotagious
..
Abundadots Texas Blue Bonnet of Spotagious
..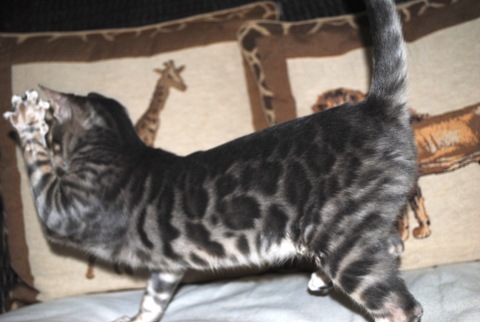 Huntersridge Wild Blue of Spotagious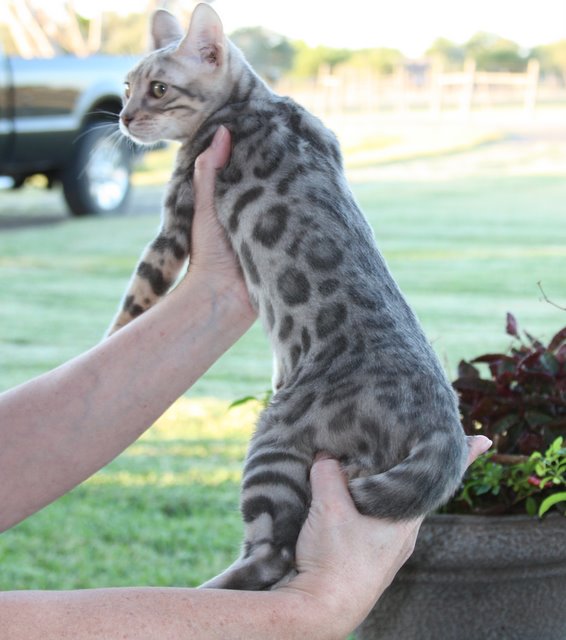 WowBengals Indigo of Spotagious
MajesticRealms Blueberry Bliss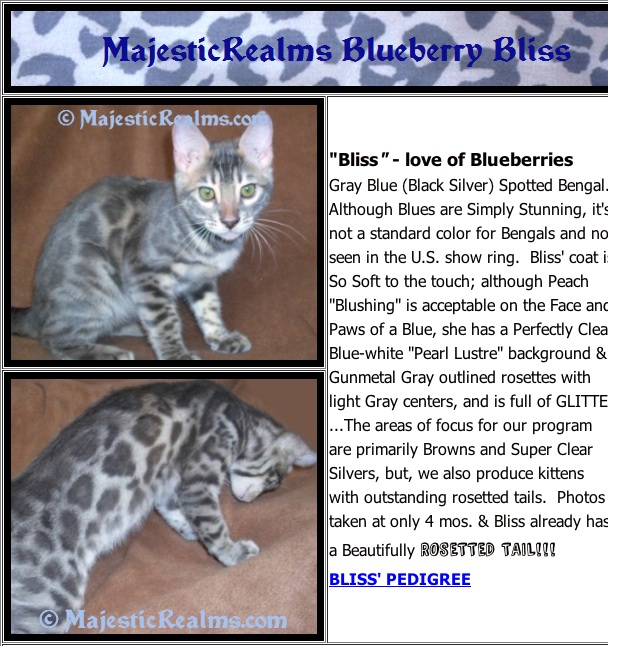 A-Murr Enchanted Blue