Danger

Azanabengals Dangerous Affliction of Spotagious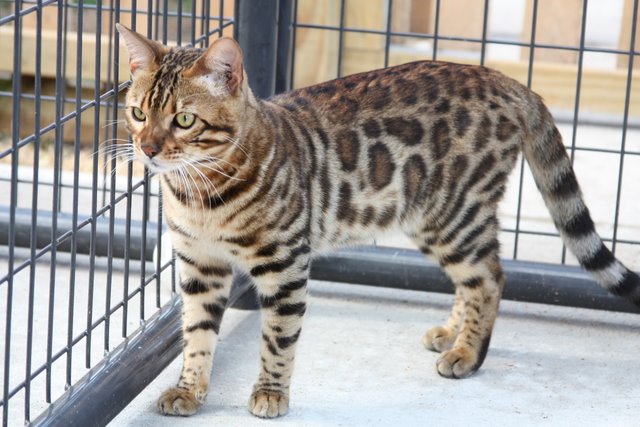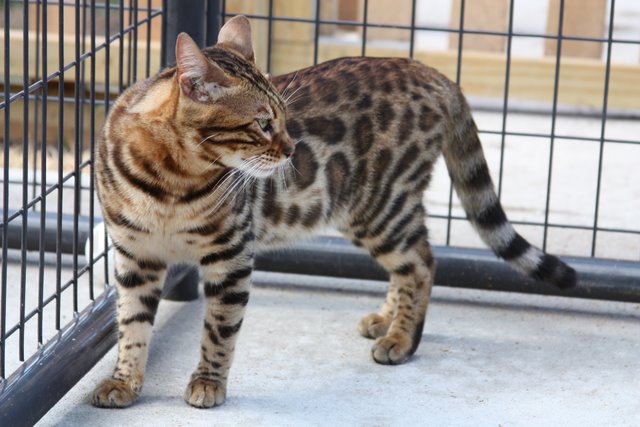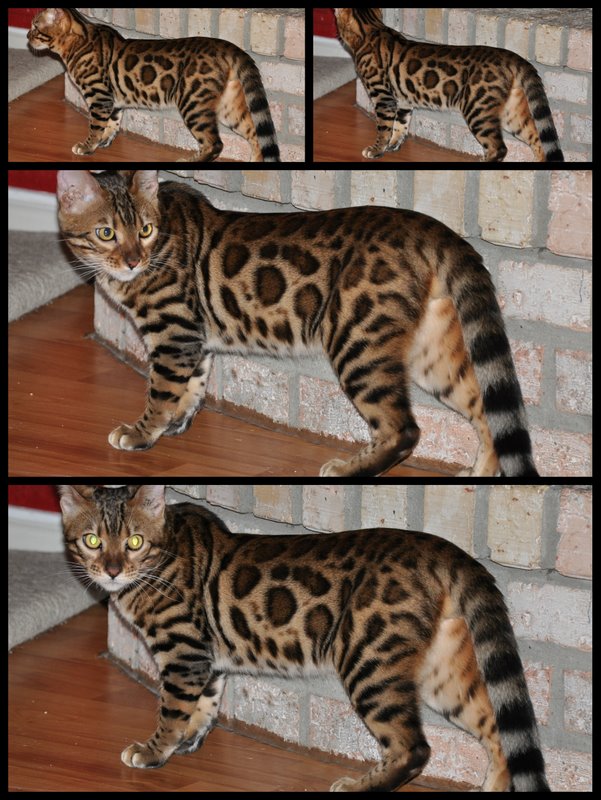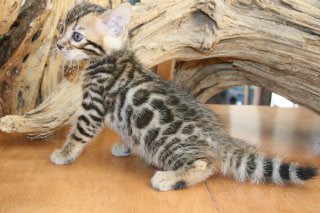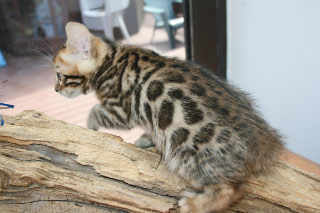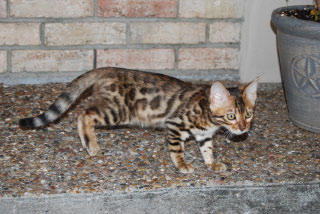 Danger is an amazing golden brown boy with really nice outlined rosettes and tons of glitter.
He has beautiful large gold eyes, a very wild expression, puffy whisker pads, nice round ears and a super thick tail!!
Danger's daddy - Cloud
Non-fading huge open jet black cloud like rosetting on a light golden
background coat!
Gogees Spotlights on Me X Kanpur's Simply Irresistible