Previous amazing queens here at Spotagious Bengals!!

Merkaba Mirage of Spotagious
Mirage is an amazing silver cat from head to tail. She produced amazing top show quality kittens and was a fantastic mom.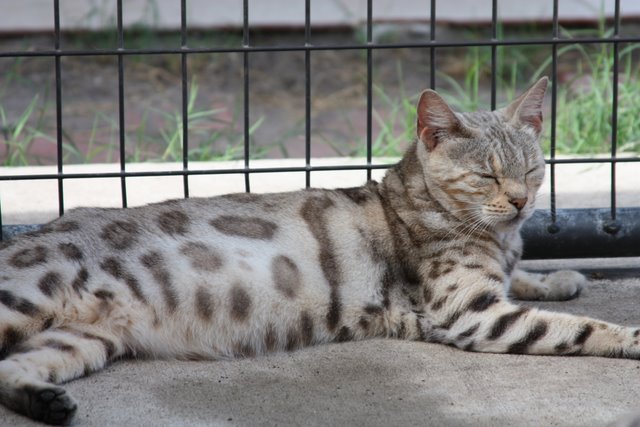 Spotagious Designer Jewels
Beautiful rosetted girl out of Kodiak X Mirage

Legacie Silver Nickel of Spotagious (aka: Nicky)
Nicky is the mother of Iceman

CH Stillmeadow Starlight of Spotagious (aka: Lyla)
Lyla is the first and only female I ever championed at show.
\

Drinkwater Snow Baby of Jabari
Beautiful silver snow lynx and mother to Jabari Nilla V of Greensmansion and grandmother to Snowpeas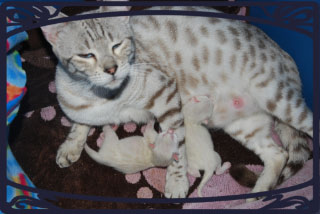 Spotagious Lethal Kisses (aka: Chema)

Drinkwater Midnight Serenade of Spotagious (aka: Cricket)
Cricket is the mother of Phoebe on our Queen's page.

Legacie Daze Spirit of Spotagious (aka: Spirit)
Gorgeous golden marble and mother to Triumph and Gennie

Dadaelis MakeMineMink of Spotagious (aka: MiMi)
Gorgeous snow mink girl!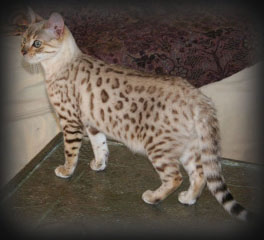 Spotagious Flaxin Main Stream (aka: Izzy)
Beautiful rosetted girl and mother of SGC Spotagious Flaxin Flash

Legacie Flaxin of Spotagious (aka: Lexi)
Beautiful rosetted girl and mother of Izzy

Spotagious Royal Misconduct (aka: Missy)
Beautiful rosetted girl and mother of Miss Universe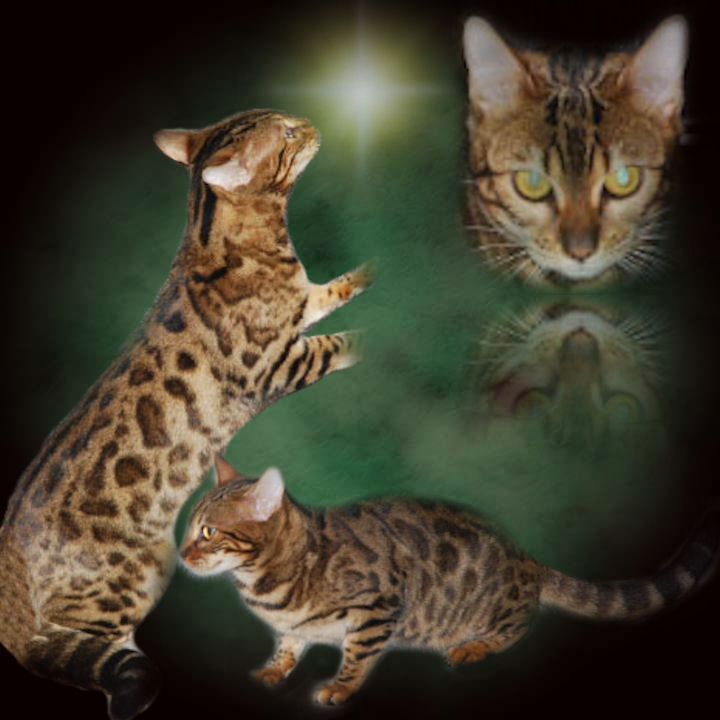 For pictures of previous Kings and kittens click on link: