I do my best to help you find the best kitten for you and provide you with as much information and pictures as I can, however, it is very difficult to predict for certain how a kitten will develop ... even with years of experience, it is still an educated guess. We strive for health and temperament and I give you my honest opinion of every kitten or adult cat.
I welcome serious enquiries from people interested in breeder/show and pet kittens. If you are interested in a kitten as a pet, or are a serious minded breeder with a breeding program in place or intentions to become a member of TICA, please contact me. I do not sell pets to people that want to purchase a pet quality kitten to have just 1 or 2 litters.
Each Kitten is priced individually depending on sex, quality of color, coat, contrast, and quality to the conformation of the Bengal Breed Standard.
Kittens are individually evaluated and priced. Pet prices average between $850 (usually marble kittens) - $1800+ (kittens are priced according to quality and standard) and are sold with a 1 year Health Guarantee and spay/neuter contract. A deposit is placed to hold a particular kitten for a buyer and is applied towards the purchase price. Show quality kittens sold as pets will sometimes be priced higher. No show wins are guaranteed and kittens are evaluated upon personal experience.
ALL pet kittens are sold on a spay/neuter contract or already altered. If the buyer is responsible for having the kitten spay/neutered, it must be done by 6 months of age. TICA papers will be sent to buyer once proof of altering is received. Kittens can go to their new homes between 10-12 weeks, depending on their development and whether they are being spay/neutered prior to leaving.
Deposits are non-refundable unless, due to unforeseen circumstances we are unable to make the kitten available to you.
Breeder/Show are priced from $1800 and up and are sold with a 1 year genetic health guarantee.
ALL DEPOSITS ARE NON-REFUNDABLE OR TRANSFERABLE. ONLY IF THE KITTEN YOU HAVE CHOSEN BECOMES UNFIT FOR SALE, YOUR DEPOSIT WILL GO TOWARDS ANOTHER KITTEN OF EQUAL QUALITY.
Pet Kitten Deposit: $300.00 - $500
Breeder/Show Kitten Deposit: $500.00 - $1000
I can accept payments for the deposit through Paypal. 3.2% is added to cover Paypal charges. Any payments through Paypal are non-refundable. Click this link to make your deposit and please note on the payment the kitten you are placing a deposit on. Thank you!
Delivery by road transporation is possible. I have a friend that will deliver or meet you with your kitten for a driving fee and expenses. The max travel of 4 hours, otherwise it would be best to pick up or ship your kitten. If you would like more information, please inquire.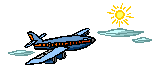 Shipping is available in the Continental United States and World Wide / Overseas where quarantine requirements are 30 days or less. We prefer to ship United Airlines with Pet Safe Cargo when possible. Shipping cost includes the flight, required Vet Exam/USDA Health Certificate, and new shipping crate with bedding.